Surprising WWE Star Trends On Twitter After Money In The Bank 2021
John Cena wasn't the only one blowing up the internet after WWE's latest pay-per-view.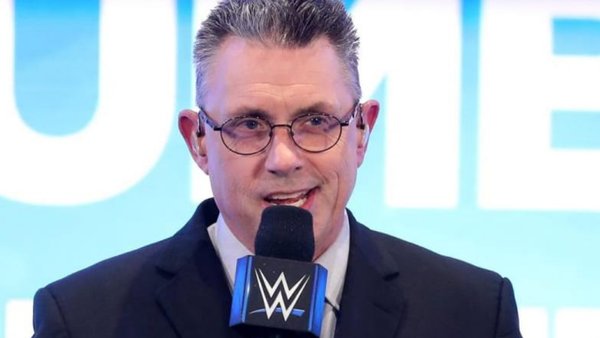 Stop the world, because Michael Cole is/was trending.
WWE's lead announcer went "positively banana" (God bless Pat Patterson) when John Cena made his return to confront Universal Champion Roman Reigns after Money In The Bank 2021's pulsating main event. Cole's reaction was so strong that Twitter blew up with comments about his exuberance.
Some people loved MC's passion, but a few others thought his commentary was a little too over-the-top. WWE boss Vince McMahon probably adored it though, and with good reason - what was Cole supposed to do? Mimic Todd Grisham's, "It's...it's Christian" line from ECW in 2010?
His excitement fit the moment.
Cole's new cohost Pat McAfee also bagged himself some social media attention for a snappy line. Michael yelled, "Cena's here", and Pat fired back, "Where?!". Of course, McAfee was referencing the old, "You Can't See Me" bit, and doing so to great effect.
Take a bow, gentlemen.
Together, Cole and McAfee have provided some excellent narration for the likes of Roman Reigns, Edge and many more since becoming SmackDown's announce team. Cole's outburst about Cena was a welcome display of emotion and buzz.