'Switchblade' Jay White's Next Move In Wrestling Revealed?
White was defeated in a "Loser Leaves Japan" match, but where next for the former IWGP Champion.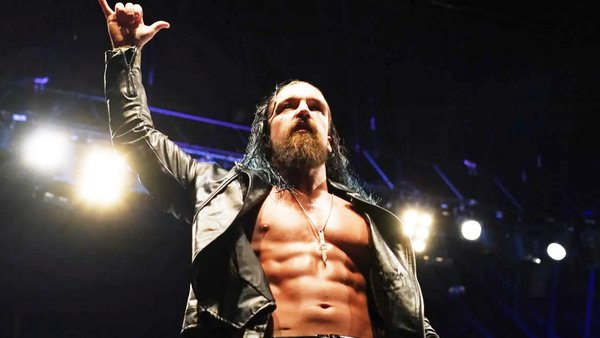 Jay White "is looking to make a move back over to the States" according to newest reports following his "Loser Leaves Japan" defeat on last weekend's NJPW The New Beginning In Osaka 2023.
This is according to Fightful Select, who reported that:
"Word is that Switchblade Jay White is looking to make a move back over to the states, but nothing is set in stone yet...Fightful Select reported in January that White's contract was set to be up soon, and numerous companies had interest in the former IWGP Heavyweight Champion. WWE felt confident that they could land him, but we're told that hardly guaranteed at this point."
'Switchblade' was defeated by Hikuleo in the bout amidst rumours of an impending move to WWE or AEW. Though he's scheduled to wrestle at NJPW Battle In The Valley on February 18th, that card will take place on American soil, ensuring that he adheres to the "Japan" aspect of the stipulation and that all speculation will be ramped up before and after the show.
Added to the WWE interest and NJPW's satisfaction with his work over the years, White appears to have set himself up with a number of appealing options after cameos for Impact and AEW went down well. The report added;
"WWE sources have repeatedly confirmed that they have long had interest in Jay White, but that everything related to the possibility of him coming into the the company is being kept very quiet. When we asked around NJPW, we were told "obviously we'd love to keep him," and were told that he'd made positive relationships in IMPACT and AEW as well."
White wrestled for Impact and AEW multiple times in 2021 and 2022, pitching himself as "The Catalyst" as multiple wrestlers crossed the divide between the two sides.