Team Hogan Vs. Team Flair Confirmed For WWE Crown Jewel 2019
WWE return to Saudi Arabia on 31 October.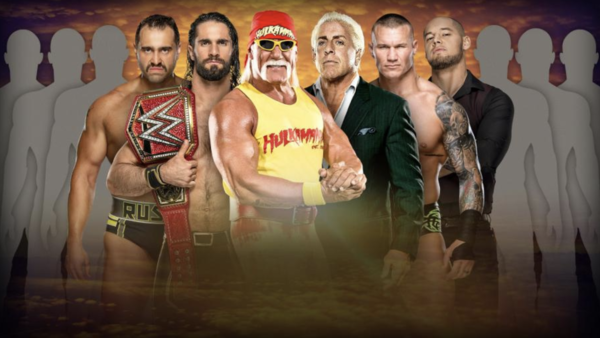 It's official: the Hulk Hogan vs. Ric Flair WWE dream match you've been waiting 30 years for is finally happening thanks to the Saudi Arabian General Sports Authority. Rejoice!
Well, not really, but Flair and Hogan will be on the show - and, presumably, Raw and SmackDown in the build-up - as coaches in a 10-man tag pitting two hand-picked teams of WWE Superstars against each other.
This was confirmed on last night's Raw season premiere. Hogan and Flair got into it during an appearance on Miz TV, leading to the host announcing the 10-man tag for Crown Jewel. Seth Rollins then showed up as Team Hogan's captain, before Randy Orton filled that role for Team Flair. Then, as if that wasn't enough sweet, sweet content for you, Rusev (?) was added to the babyface side and King Corbin to the heels.
No further matches have been announced for the 31 October event at this stage.
Here's hoping for a fun exhibition match when these two all-star lineups go head-to-head. At the very least, it should be interesting to see what kind of teams Flair and Hogan put together. Perhaps a returning legend or two will get involved.
Create Content and Get Paid
---