Tessa Blanchard In New Wrestling Controversy, Falls Out With WOW
Tessa Blanchard's WOW status up in the air after latest controversy for the former IMPACT Champion.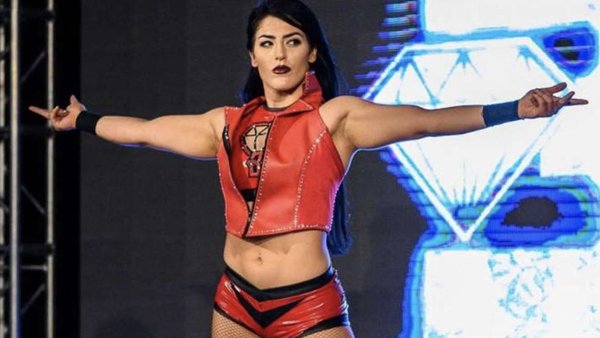 Tessa Blanchard appears to be at the centre of another professional wrestling controversy, with Fightful Select reporting that the former IMPACT Wrestling World Champion has fallen out with her home promotion, WOW.
While the situation was unconfirmed at the time of writing, Fightful's report notes "allegations of issues" involving Blanchard and WOW. The two parties are (or were) in dispute, leaving Tessa's status up in the air ahead of this week's WOW television tapings. There is currently no word on whether or not she will participate in these.
WOW personnel have signed non-disclosure agreements, fearful that they may suffer a backlash from Blanchard or the promotion should they speak out.
One of the allegations Tessa faces revolves around cutting a promo that saw her tear into wrestler Samantha 'Americana' Sage, which prompted several WOW trainees to speak up. This occurred during an acting class. Now, these classes have been cancelled, and while this isn't confirmed, one trainee has stated they were told Blanchard wouldn't be as heavily involved in the future.
It has also been suggested that Tessa won't be involved in coaching anymore, replaced by former WCW wrestler Selina Majors.
While this hasn't yet been confirmed, one member of the WOW roster has speculated that Blanchard may be done with the group entirely. Tessa had signed with the revived project in October 2021, looking to rehabilitate her wrestling reputation after an acrimonious split from IMPACT the year prior, which came months after being accused of racist bullying by multiple peers.