The Bella Twins Say They'll Be At WWE WrestleMania 38 Or 39
Brie and Nikki Bella announce their intent to return at an upcoming WWE WrestleMania.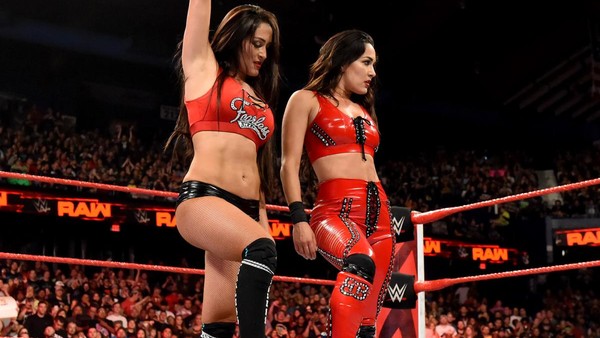 Rumours have been swirling for a while about possible WWE returns for Brie and Nikki Bella.
The twins recently appeared on The Ellen Show (with guest host Mario Lopez) to discuss everything from business ventures to motherhood. When the subject of a WWE comeback was broached, both said that they'd be up for it at some point.
That's when Nikki revealed that they're targeting either WrestleMania 38 or 39. Later, Bella singled out 'Mania 38 in Dallas as her dream comeback date, especially if WWE fancy putting them in a Women's Tag-Team Title match on the card.
Circle 3 April 2022 on the calendar if you're a Bella fan, folks.
Brie added that she'd love to act as a "superhero" for her kids Buddy and Birdy, as well as Nikki's son Matteo. She recalled seeing how Stephanie McMahon's children reacted to her behind the curtain at SummerSlam 2014 - Brie wants the Bella kids to look at her the same way following a successful WrestleMania performance.
'Mania 37 will come too soon for both, but they've earmarked either 38 in Dallas or 39 in LA as something to work towards.