The Bella Twins Thought WWE's Hall Of Fame Call Was TROUBLE
HOF induction was the last thing on their minds when Vince McMahon called...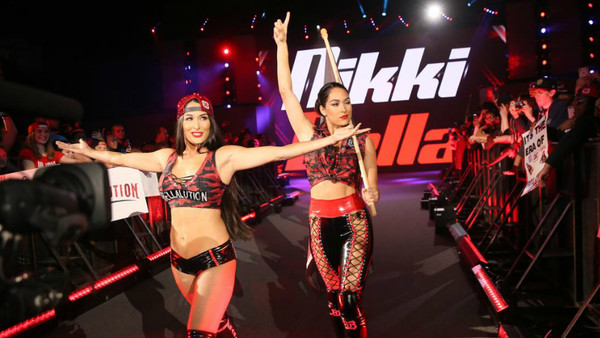 The Bella Twins revealed on this week's WWE Backstage that it was Vince McMahon who personally called them about Hall Of Fame induction.
When one of their phones lit up though, Nikki and Brie started to panic and immediately thought they'd done something wrong. It wasn't exactly normal for the boss to give them a call when neither was actually wrestling.
Brie turned to her sister and asked, "Nikki, what did you say in the press?".
The twins thought they were in trouble with the WWE chief, and hesitated before answering the phone. When they did, both were pleasantly surprised that Vinnie Mac only wanted to let them know that they'd be honoured by WWE's HOF the night before WrestleMania 36 in Tampa.
According to Nikki, Vince "said the sweetest things" about their contributions to the company and careers inside the ring.
They were shocked that they'd even been considered for induction at all, and thought McMahon was surely calling to admonish them for recent media appearances. He wasn't, he was letting 'Twin Magic' know they were being honoured in the same class as the nWo, Batista and more.