The Bella Twins To Appear On WWE SmackDown's Fox Debut?
Instagram story teases another influx of star power.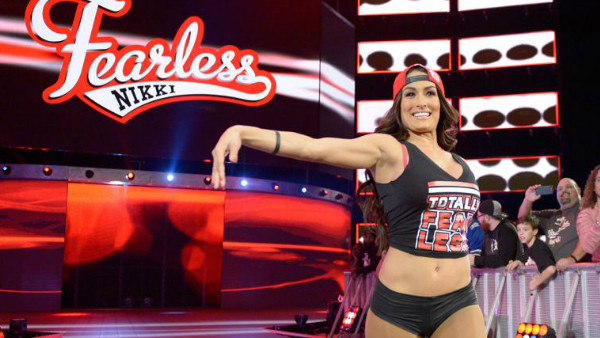 In a video posted to her personal Instagram account, Nikki Bella appears to have teased an appearance on Friday's blockbuster WWE SmackDown Fox debut.
"Doing a super fun shoot today," the video begins. "It's a surprise - can't wait to tell you all about it," she continues, as she reaches for a rather conspicuous hat studded with blue, sparkly rhinestones. Hey, SmackDown's colour scheme is blue! As surprises go, that's not really up there with Eric Bischoff turning up on RAW in 2002, but she technically didn't tell us.
Facetiousness aside, this is another smart play on WWE's part, who have promoted this show - in association with Fox - quite incredibly. Nikki Bella always received harsh criticism throughout her in-ring career which, writing subjectively, never seemed fair. In particular, her gripping match opposite Ronda Rousey at Evolution was one of Rousey's better, less heralded successes.
Objectively, Bella has her own audience that in contrast to the core WWE crowd adores and perceives her as a legit mainstream star. Fox and WWE want all possible eyes on the big premiere, and with this teased cameo, they are likely to net those who follow the Bellas everywhere.