The Bellas BLAST WWE Raw XXX, Comment On Women's Evolution Not Being Mentioned
Nikki and Brie Bella appear to criticise WWE for a lack of Women's Rev representation at Raw XXX.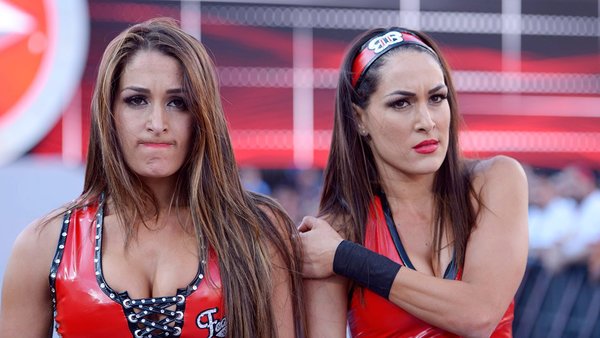 Nikki and Brie Bella have commented on the Women's Evolution's perceived lack of focus on last night's special 30th-anniversary episode of WWE, suggesting that the company didn't want to say the names of various ex-stars during the broadcast.
The Bellas stated as much during an Instagram Live stream last night. A clip of the duo talking about Raw XXX has since been uploaded to Twitter, with Nikki questioning why the women's division wasn't well-represented.
Nikki claimed that WWE didn't want to say the former Sasha Banks, Mercedes Moné's, name as she is "too over." Brie added that "a couple other others," including current AEW star Saraya, also fell into this category.
NIKKI BELLA YOU WILL FOREVER BE MOTHER! pic.twitter.com/bNc2eVqHqJ

— b. 💍 (@fetishsouvenir) January 24, 2023
Moné has been absent from WWE since May 2022, though she wasn't cleared to work elsewhere until January 2023. Saraya, the former Paige, departed the company last June, debuting for AEW three months later.
One of the biggest criticisms emanating from Raw XXX was the lack of acknowledgement for its Women's (R)Evolution, despite a glut of video packages showing other highlights from the show's history. There was only one women's bout on the show, too, with Bianca Belair facing Sonya Deville. A planned cage match between Bayley and Becky Lynch was canned due to time constraints.