The Brothers Of Destruction's 10 Best WWE Moments
1. Undertaker & Kane Reunite For The First Time In Five Years - SmackDown (3 November 2006)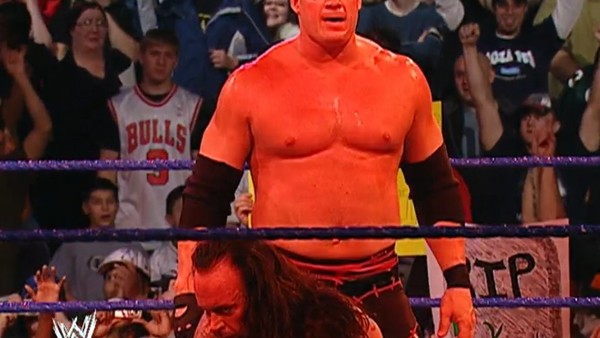 When Kane returned to SmackDown in 2006 he quickly became embroiled in a feud with brash newcomer MVP. It didn't take long for the rivalry to spill into The Undertaker's feud with Mr. Kennedy, forcing then-GM Teddy Long to do what he does best (make a tag team match) - and so he did, pitting Kennedy and MVP against the Brothers of Destruction.

It was a monumental moment because it was the first time that Kane and 'Taker had teamed together in five years. It was clear from the offset that this wasn't the same Brothers of Destruction that tore up the tag team division in 2001 (Kane had unmasked, and Undertaker had returned to his iconic 'Deadman' persona), but the chemistry between both men was still undeniably there.
They were dominant and destructive while also allowing some time for humour as they tried to outshine each other - but it wasn't at the expense of Kennedy and MVP as both men held their own throughout. With multiple match restarts, double sit-ups, stereo Chokeslams and quite frankly, all hell breaking loose, this was an all-round feelgood moment that was the perfect example of why there has never been a team quite like The Undertaker and Kane.
The sight of the Brothers of Destruction doing their respective poses simultaneously is something to marvel at, and it's an image that will live on in WWE history forever.
-
What was your favourite moment from the Brothers of Destruction? Tell us in the comment section below.