The Complete A-Z Of Wrestling In 2017
The comprehensive guide to wrestling's "Annus Mirabilis"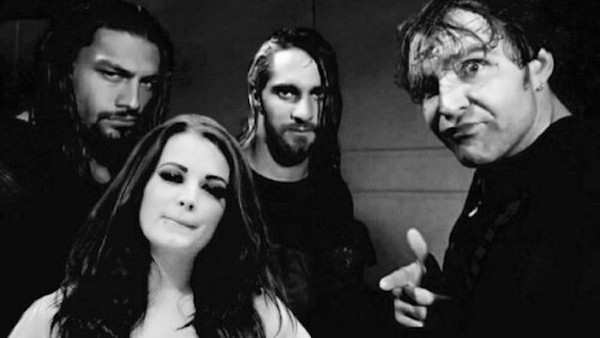 Until recently, WWE's dominance of the wrestling landscape left fans adjusting their calendars to reflect the company's internal timeline.
Rather than running from January to December, the mindset logically switched from WrestleMania to WrestleMania, with the post-'Mania Monday Night Raw largely considered the start of the new wrestling year. Whilst the 20,000 beach ball b*ll-ends might still maintain that their self-fellating singalong is the true kick-off to another 12 months of high risks and hijinks, Vince McMahon's slipped grip on the wrestling mainstream has allowed for a more traditional reflective approach.
2018 won't start proper with the April 9th Raw, but with Wrestle Kingdom 12's blockbuster double main event on January 4th. It's been much the same for several years, with legendary Tokyo Dome contests featuring Shinsuke Nakamura, AJ Styles, Hiroshi Tanahashi, Tetsuya Naito and most famously Kenny Omega and Kazuchika Okada grabbing early headlines before the Royal Rumble's first entry klaxon has even sounded.
January even feels like a fresh start, with Chris Jericho's New Japan return on par with the historic first ever Women's Rumble match four weeks later. It also allows a the fanbase at large to put a bow on 2017 - a year unlike any other. To paraphrase the parable of the little girl with the curl, when wrestling was good, it was very very good, but when it was bad, it was a f*cking absolute b*stard sh*tshow.
The year ahead may look intoxicating, but the agony and ecstasy of 2017 will force quite the steep comedown first.
26. A - Asuka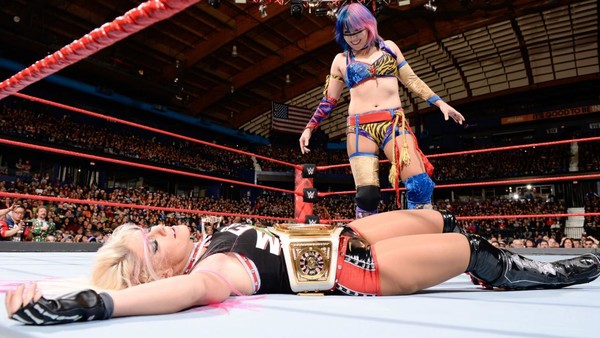 Afforded the best possible exit from NXT, 'The Empress Of Tomorrow' surrendered her title but held on to her incredible undefeated streak following arguably her finest ever match for the developmental brand at August's NXT TakeOver: Brooklyn 3.
Defeating Ember Moon in a scintillating battle, Asuka bid the league adieu having cleaned out the remainder of her competition earlier in the year. Victories in multi-women matches at TakeOver events in San Antonio and Chicago confirmed as much, as the continuation of her 523-day reign only enhanced her killer aura and razor-sharp skills.
With a record still unblemished on the main roster since debuting at October's Tables, Ladders & Chairs pay-per-view, cautious optimism abounds around Asuka's chances of maintaining her incredible momentum. Victory in the the first ever Women's Royal Rumble in January would cement fan confidence further.