The Disturbing Truth Behind The AEW Women's Division
The excuses are as thin as fan interest: why is the AEW women's division STILL not clicking?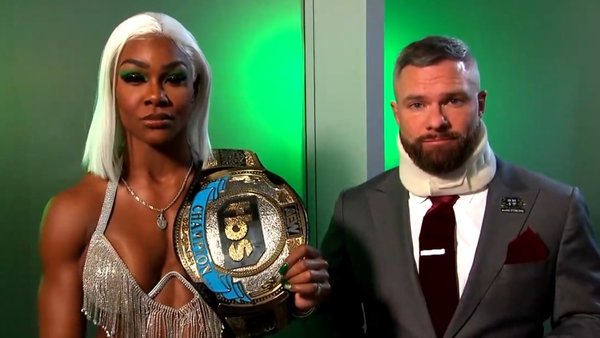 You won't read an article written on one of pro wrestling's most divisive subjects in better faith.
The person writing it wouldn't have penned a 120,000 word book on All Elite Wrestling - which, incidentally, you can purchase here - if he was some troll on the grift trying to get "clout" by playing to the anti-"AEWSexual" crowd. AEW is the best promotion in pro wrestling right now. At its best, it is transcendent. An argument can be made that, across in-ring, angles, promos, long-term storylines, pay-per-views, episodic TV - everything that matters - AEW might be the best promotion ever.
If that scans as ridiculous for a promotion that is barely three years old, just consider the sheer wealth of great matches and iconic moments. Consider all the great moments you've forgotten about under the sheer weight of classic material. Many considered Wardlow's recent match against Lance Archer his second best behind the famous Steel Cage match opposite Cody Rhodes, but remember his match with MJF versus Jurassic Express at Fyter Fest 2020? It was awesome, but does it crack the top 100 best AEW matches? The top 250, even?
Consider everything over which you expressed misgivings - Jade Cargill's in-ring ability, Scorpio Sky as TNT Champion - that AEW has still nailed in the end.
This isn't a long-winded method of deflecting inevitable criticism. That such criticism is inevitable is indicative of the promotion's ability to forge such a strong connection with its base. AEW at its best is, at the very least, an incredible pro wrestling promotion.
With the obvious and increasingly bleak exception of its women's division.
CONT'D...(1 of 6)