The Disturbing Truth Behind WWE's FOX TV Deal
$1 billion in the contract doesn't necessarily mean $1 billion in the bank...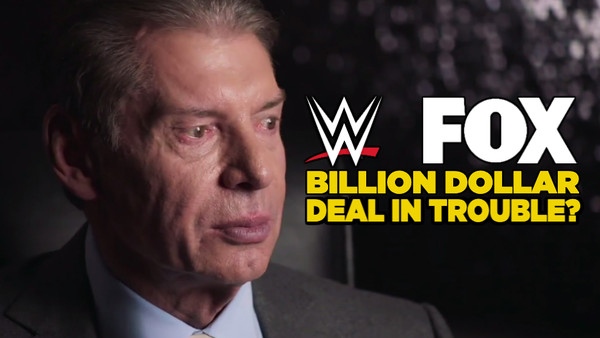 26 June 2018 saw WWE and FOX announced a five-year partnership that would see Vince McMahon's promotion bring SmackDown to the network for a cool $205 million per year, making it worth at least $1.25 billion in total.
Per Dave Meltzer in the 2 July 2018 issue of the Wrestling Observer Newsletter, 2020 would see WWE's new FOX and USA Network TV deals combine to generate $435 million of revenue, which would be an increase of roughly 85% on 2018. Total company-wide revenue should exceed $1 billion in 2020. By 2019's end, WWE expect to reach $200 million OIBDA, doubling their all-time profit number. This figure would then be "blown away" the following year, all as a result of these insane television contracts.
These are just phenomenal numbers. There's no better way of saying it.
The FOX deal is already reaping benefits beyond the balance sheet as well, with WWE advertisements all over the last few weeks of NFL games. They're going all-on promoting SmackDown's big move with three shows dedicated to hyping the big debut. If this deal fails, and it shouldn't, then it won't be down to ineffective marketing or a lack of effort.
That's fortunate. For WWE, the cost of failure would be severe...
CONT'd...