The Hardest WWE Elimination Chamber Quiz EVER!
Can you remember the winners and loses from two decades of chamber matches?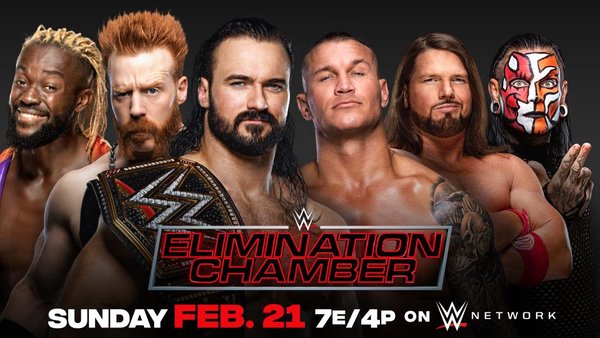 This year's Elimination Chamber pay-per-view is very nearly upon us!
In my opinion one of the more underrated gimmick matches, this year's show promises us some hard-hitting contests and a genuine air of unpredictability on the road to WrestleMania.
On the one hand, it seems inevitable that Roman Reigns will head to Mania to defend his Universal Championship against Edge and thus the winner of SmackDown's chamber match is inconsequential, but there is still the potential of Cesaro finally getting a long-awaited world title match or a classic showdown between Daniel Bryan & Reigns rather than a re-run of his feuds with Jey Uso or Kevin Owens.
The WWE Championship chamber is far tougher to call. The sensible money would be on Drew McIntyre retaining but with WWE stalwart Randy Orton featuring you never know, plus Sheamus has the advantage of entering last, and there's also the spectre of The Miz & his MITB contract hanging over everything too.
Nevertheless, after almost 20 years of chamber matches, how is your knowledge? Can you remember who invented it? How long was last year's women's match? What weapons were in the extreme Elimination Chamber?!
Take on The Hardest Elimination Chamber Quiz EVER and find out...
1. Who Did Shayna Baszler Eliminate First Last Year?