The Hardest WWF Attitude Era Quiz You'll Ever Take!
How well do you remember the good old days?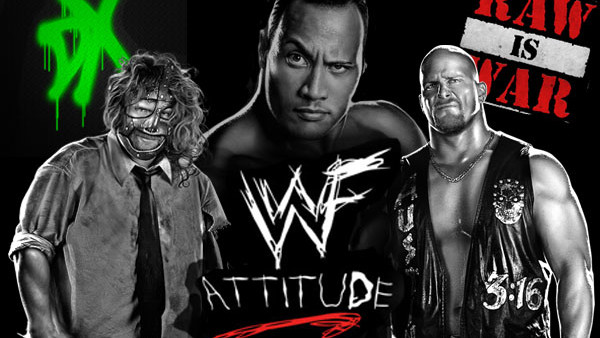 The Attitude Era truly was the golden age of wrestling for fans of a certain age.
Every week we'd tune in not knowing what to expect; carnage would ensue, outrageous things would be said & done, and we would love every second of it.
We all have moments from the Attitude Era forever ingrained in our memories. Whether you think it began with Austin 3:16 or Bret screwing Bret; you don't need to re-watch footage to recall Mankind's infamous fall from the cell, you don't need to re-read a script to cite The Rock's catchphrases, and you certainly don't need to rehearse hitting someone with a Stone Cold Stunner.
Nevertheless, just how well do you remember the most popular period in wrestling history?
After which pay-per-view was Stephanie McMahon asked "Where to, Stephanie?" by The Undertaker? Can you recall what car Stone Cold Steve Austin filled with cement? Who didn't show up to work the night after the Montreal Screwjob?
We all long for a return to how it used to be, but how is your memory of how it used to be?!
Test yourself against the hardest WWF Attitude Era quiz you'll ever take!
Answers at the end!
1. Who Did Stone Cold Steve Austin Face In The First Round Of The King Of The Ring Tournament In 1996?
Adam Wilbourn
Lanky, specky, ginger bloke who loves all things wrestling, football and quiz related. The man who invented the #BloodyGoodQuiz.
See more from Adam