The Mandalorian: What Wrestling Move Did WWE's Sasha Banks Bust Out In The Finale?
'The Boss' takes the fight to a galaxy far, far away...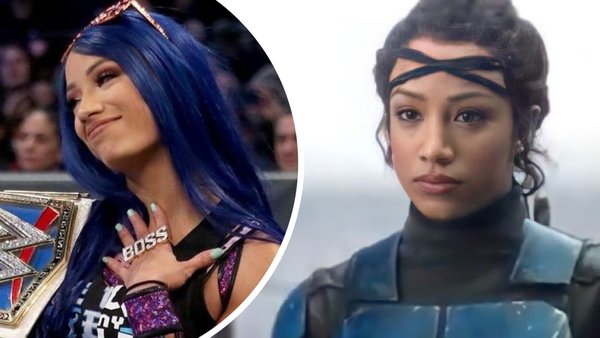 Sasha Banks (credited as Mercedes Varnado) returned for The Mandalorian Season Two finale 'Chapter 16: The Rescue'. This caught many off-guard as Banks misdirected fans telling them her previous appearance during 'Chapter 11: The Heiress' was a one off, though she hoped to return to the Star Wars Universe.
Banks proved popular with viewers. Her character, Koska Reeves, was called upon to back up The Mandalorian in his mission to save Grogu from the grips of the nefarious Moff Gideon. Banks' Koska was given a more prominent role in the finale episode, as a significant part of The Mandalorian's rebel rescue team.
The current WWE SmackDown Women's Champion proved adept at imbuing her character with personality and charisma. Whether it was her bad ass swagger, dialogue brimming with confidence, or killer action scenes.
However, Banks' most iconic moment came during some team infighting between Koska and Star Wars legend Boba Fett. Though she was put through a stone table, admittedly lacking the finesse of The Dudley Boyz, she bettered the bounty hunter with a stiff knee and a seamless Tornado DDT using the environment for leverage.
Create Content and Get Paid
---