The Miz And MJF Share Respectful WWE/AEW Compliments
Pro wrestling needs more of this positivity shared between WWE and AEW stars.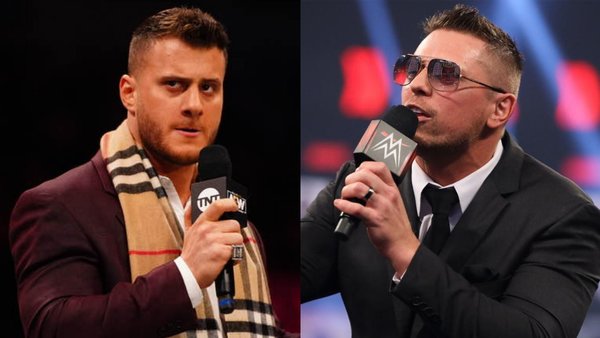 Everybody hates each other and those WWE/AEW locker rooms would clash in a brawl reminiscent of that fight scene from Anchorman if they ever met, right? Well no, not quite.
The Miz recently told Fightful that MJF is "doing a great job" over on the All Elite side; the WWE star refused to be drawn into a sh*t-slinging battle by negatively responding to Friedman name-dropping him during promo segments with CM Punk.
Instead, Miz classily put the AEW wrestler over and said that he stands proudly as his own man. MJF isn't some Miz-lite knock off, and Miz knows it.
That niceness, perhaps surprisingly, was reciprocated by All Elite's resident loudmouth. MJF typically stays in character on social media, but he broke that rule temporarily by heaping praise on The Miz. Tweeting, MJF called Miz "one of the greatest professional wrestlers of all time".
He then said he looked forward "to possibly meeting up with him down the road". Friedman just couldn't resist toying with the wrestling masses by including a little WWE tease in there, but the sentiment seemed genuine.
Bring on more of this inter-promotional niceness, at least from the wrestlers.
Create Content and Get Paid
---