The Miz Compares WWE's Zombie Angle To His Bad Bunny Feud
WWE's WrestleMania Backlash zombies or working Bad Bunny - The Miz will do it all.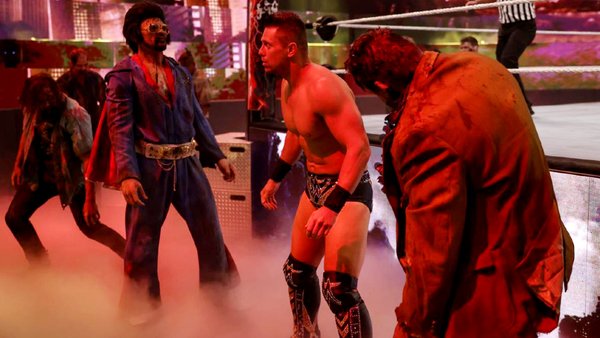 The Miz has compared WWE's heavily-criticised zombie angle at WrestleMania Backlash to his 'Mania 37 feud opposite rapper Bad Bunny.
Raw's adaptable star told Comic Book that he refused to dismiss WWE's booking on the pay-per-view as silly, and encouraged fans to be more open-minded about company content. In fact, he says, some should've learned a lesson after his match with Bunny (which also included Damian Priest and John Morrison) tore the house down on the biggest show of the year.
Doubters were eating humble pie when Bunny exceeded expectations, so Miz was happy to go along with WWE's writers and try on their zombie idea at WM Backlash. Still, many will view this as as a strange comparison - it was realistic that Bunny could trade some punches with Miz and Morrison, especially with Priest in his corner.
Meanwhile, getting eaten alive by the undead hordes on pay-per-view was...yeah, it wasn't great.
Miz said that he let his "creative juices" flow, and that his thinking was very much, "Let's make a movie out of it". He also thinks it's too easy for fans to go online and say, "This is horrible".
Create Content and Get Paid
---