The Miz Gets Money In The Bank Briefcase Returned On WWE Raw
The A-Lister is once again Mr. Money in the Bank.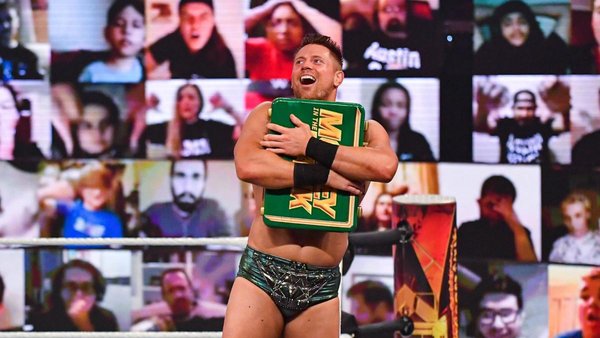 In a year in which the Money in the Bank briefcase was continually bungled, it came as a relief to see the MITB contract finally off the table after the Miz's failed cash-in at this month's TLC PPV. But just when you thought this was in your rear-view mirror, last night brought the Money in the Bank concept back into play.
On this week's WWE Raw, the Miz regained possession of the Money in the Bank briefcase after Adam Pearce deemed the TLC cash-in null and void. The reasoning for this was due to Pearce agreeing that what happened at the TLC PPV should never have counted – with the cash-in technically having been made by John Morrison rather than the Miz.
From there, we got an ecstatic Miz dancing down a staircase in celebration at once more being Mr. Money in the Bank.
Previously, it was Otis who won the briefcase at May's Money in the Bank PPV after the prize literally fell into his arms. While that win was a major shock that put a smile on many a face, the harsh reality was that WWE was never going to make Otis a World Champion. That meant that Dozer was either going to end up unsuccessfully cashing in the briefcase, or he was going to lose this guaranteed title shot to somebody else.
Miz would defeat Otis for the cash-in contract in October, and the A-Lister would have several cash-in teases before the TLC PPV went down.
Now, it looks like we're set to see plenty more Money in the Bank shenanigans as we roll into 2021 with the Miz once again looking to use the MITB briefcase to become WWE Champion.
Create Content and Get Paid
---