The News EVERY Japanese Wrestling Fan Has Been Waiting For...
Puro hasn't been the same since the COVID-19 pandemic's inception, BUT...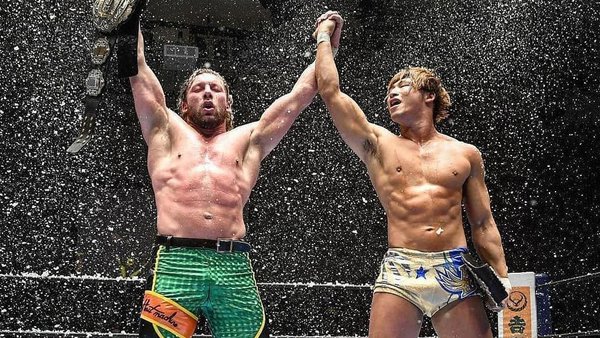 Is crowd noise finally on the verge of returning to Japanese wrestling? NJPW commentator Kevin Kelly seems to think so.
The voice of New Japan's English-language broadcasts tweeted the following minutes ago, stating that he had heard restrictions preventing Japanese event attendees from cheering and chanting could be lifted by the time May ends:-
I'm hearing that the restrictions on NJPW crowds vocally cheering could be lifted by the end of May. Wouldn't it be wonderful to hear your voices for #njBOSJ final on June 3?

— Kevin Kelly (@realkevinkelly) May 23, 2022
Such restrictions have been in place in Japan for the bulk of the pandemic. The term "clap crowds" was coined amongst wrestling fans to describe the situation early on, as clapping their hands together is one of the few ways spectators can make noise at events at the moment, creating quieter, less dynamic atmospheres around the country.
March brought talk that the Japanese government was considering relaxing limits on the number of people allowed to attend live events in the nation, though restrictions relating to "not talking in a loud voice" would likely remain in place (via Japan Today). Introduced early in the pandemic to curb COVID-19's spread around Japan, this regulation being lifted would be celebrated by those whose enjoyment of Japanese wrestling has been harmed by the in-arena atmosphere it has created.
The easing of international travel restrictions has benefited NJPW immensely lately, creating a "logjam" for roster spots amongst western talent.
Create Content and Get Paid
---