The Problem With Bray Wyatt That No One Wants To Talk About
AEW, NJPW, and IMPACT are right there, but forecasting Bray Wyatt's next wrestling move isn't easy.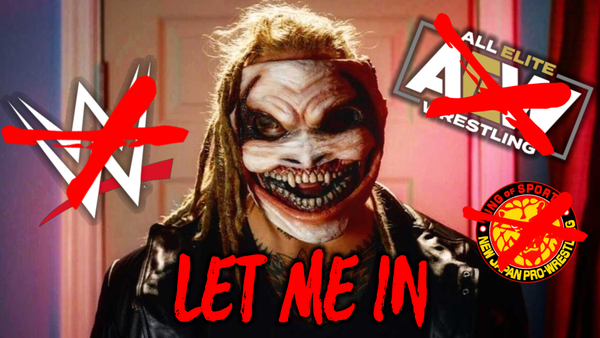 WWE has released 41 wrestlers in 2021. Of this number, two stand out as the most surprising.
Braun Strowman's name looked like a typo on WWE's 2 June cut list. The 37-year-old was just two weeks removed from a WWE Title program, held the Universal Championship as recently August 2020, and at one point resembled everything Vince McMahon looks for in a giant. When his 2017 breakout year revealed almost shocking levels of charisma and explosiveness for a man initially written off as a big, lumbering stiff, Strowman looked better equipped to become 'The Guy' than his best opponent, Roman Reigns, who remained in the midst of WWE's most toxic modern push.
Furthermore, Braun was a system guy. A ground-up project. Developmental laid the foundations around his million-dollar look and powerlifting background. Even though his knees were ground to chalk by the end, WWE invested the best part of a decade into making Braun Strowman a thing. Their thing.
None of this mattered when budget cut season rolled back around. Indeed, all that mattered to WWE's axe-swingers was Braun's reported $1.2 million contract.
31 July saw Strowman usurped as 2021's most surprising WWE release when his former stablemate, Bray Wyatt, was let go. This was a shock. A genuine, internet-breaking shock in a different stratosphere to the others, given his tenure (Bray's run lasted over 12 years), popularity, and uniqueness.
Like Braun, Bray entered WWE with no wrestling experience and was built to world championship level. Also like Braun, Bray was fed that old chestnut, "budget cuts", upon release.
This was despite his status as a proven money-maker for McMahon's enterprise.
CONT'd...