The Real Reason Jake Hager Hasn't Wrestled In AEW
In short: he's not allowed to.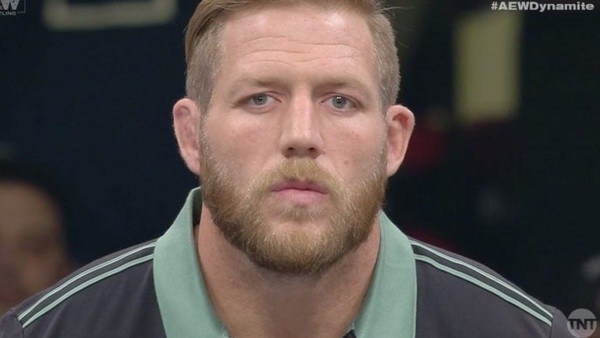 Jake Hager made a shock incursion on the first episode of AEW Dynamite three weeks back, helping Chris Jericho and his Inner Circle cronies to lay the beating on The Young Bucks.
Despite returning to a wrestling ring possessing more intrigue than he has in almost a decade, AEW have held tight on putting the former Jack Swagger in an actual match as yet. It's eminently logical; why throw away his first contest in the company on television when they could build towards a big PPV bow?
As sensible as that line of thinking is, there are actually practical considerations for Hager's failure to enter the ring thus far. Writing in the Wrestling Observer newsletter this week, Dave Meltzer reports that Hager is currently locked into an agreement with MMA group Bellator which stipulates he can't work a match until after his fight on 25 October. Hager is scheduled to face off with Anthony Garrett at the Connecticut Mohegan Sun Casino show.
Meltzer further revealed that Hager's AEW deal asks him to appear on television every week, whilst allowing five days to train for his big fight.
Win or lose, he will be allowed to compete on Dynamite come the end of October.