The Real Reason Why AEW's Aubrey Edwards Is Glad She's Not In WWE
"They kind of stopped calling".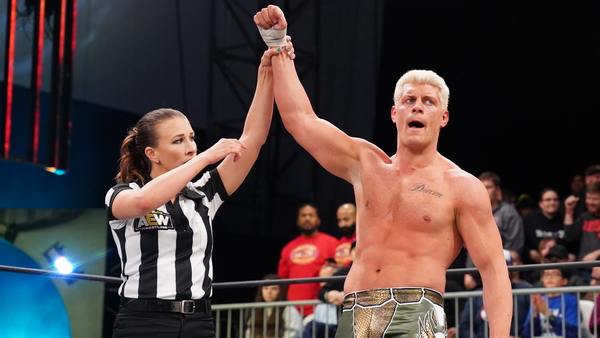 AEW referee Aubrey Edwards told Chris Jericho's 'Talk Is Jericho' podcast that she's actually happy WWE didn't want to sign her several years ago.
Edwards worked some matches during one of WWE's 'Mae Young Classic' tournaments, but admitted to Jericho that she doesn't think she would've fit into the promotion's way of doing things long term. Aubrey is far happier in AEW, not least because boss Tony Khan believes officials should have personalities of their own.
WWE, meanwhile, don't.
Vince McMahon's company omit referee names from broadcasts where possible (there are a few exceptions) and try to help refs blend into the background rather than becoming part of the action; again, this changes when someone needs to bump or work an angle, but it's generally true.
Edwards doesn't like that approach, and told the pod that she "doesn't agree" with how WWE gloss over officials. Khan told her that referees would be treated the same as any other on-screen character, and she's proud to hear legends like Jim Ross say her name on commentary.
Aubrey "feels fortunate" that AEW came along when it did.