The REAL Reason Why Bret Hart Stopped His Podcast - Talks WWE Worries
This is why WWE legend Bret Hart doesn't do his weekly podcast anymore.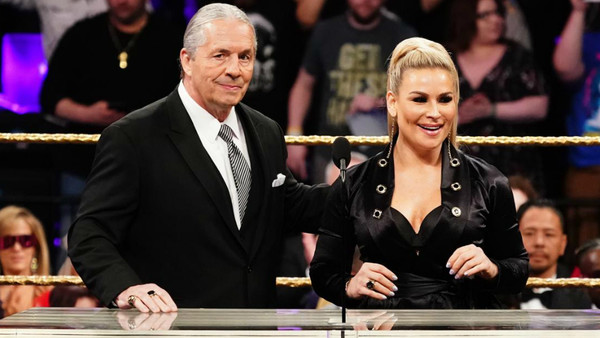 Dave Meltzer revealed why Bret Hart pressed the pause button on his weekly podcast during a recent edition of Wrestling Observer Radio.
According to Dave, who had a chat with the legendary 'Hitman' recently, Bret is concerned that "WWE gets really mad" sometimes about things he says on podcasts and in media interviews. So, in a bid to prevent the company from taking their frustrations out on Natalya (his major worry), Hart has decided to step away for the time being.
Ooft.
Meltzer did also note that Bret's concern for WWE politics does come and go. For example, he agreed to appear at AEW's first Double Or Nothing pay-per-view a few years ago, and he isn't always polite when speaking about Vince McMahon's company with the media.
For now though, Hart doesn't want to rock the boat too much and risk spoiling Nattie's current run as one half of the Women's Tag-Team Champions. That's why his 'Confessions Of The Hitman' series has been iced as a full-time concern.
Bret doesn't want to do many interviews if he doesn't feel like he can speak his mind freely either, which is likely for the best.
Create Content and Get Paid
---