The REAL Reason WWE Aren't Pushing Braun Strowman
Major backstage heat on 'The Monster Among Men'?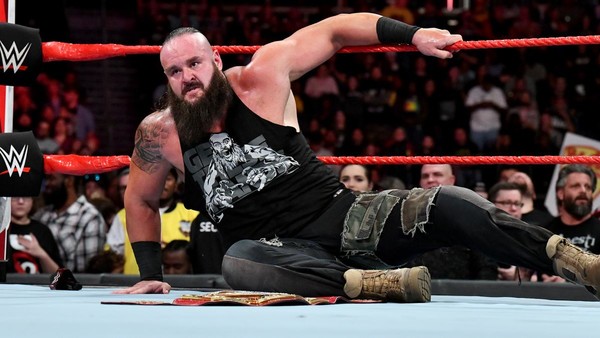 Braun Strowman was flattened by Brock Lesnar at WWE Crown Jewel, falling to the new Universal Champion in just over three minutes, landing no more than a single kick in the process.
Though Baron Corbin's pre-match ambush and multiple F5 kickouts kept him protected, it was ostensibly a squash. A shocking turn of events, as many had Strowman pegged as the man to carry the big red belt forward, particularly with Lesnar's future seemingly lying in the UFC.
It led to all kinds of speculation, ranging from injuries to the idea that WWE want Lesnar to carry the Universal Championship into his rumoured fight with UFC Heavyweight Champion Daniel Cormier. Now, PWInsider's Mike Johnson has brought a new suggestion to the table: major backstage heat.
Here's a transcript of a recent PWInsider Elite audio show:-
"One of the things that I heard from multiple people – we're talking 4 different people. There are times where Strowman is negligent when it comes to showing up on time. He has a reputation at times for leaving a little early and sometimes he makes mistakes in terms of etiquette in the backstage in the locker room. Sometimes, as one person put it, he's his own worst enemy and his worst advocate."
Johnson adds that just when it looks like WWE are about to pull the trigger on Strowman, he makes another misstep, forcing them to dial back on his push. A shame, but entirely believable.
It looks like Braun will be feuding with acting Raw General Manager Baron Corbin for the foreseeable future - a big downgrade from competing for the Universal Title. Though his relegation isn't necessarily permanent, it's clear that he's currently being cycled out of the spotlight in favour of 'The Beast Incarnate.'
Create Content and Get Paid
---