The Rise & Fall Of WWE NXT
A beloved brand left for dead as Triple H kicks off, WWE kicks the cat & Bron Breakker kicks an X.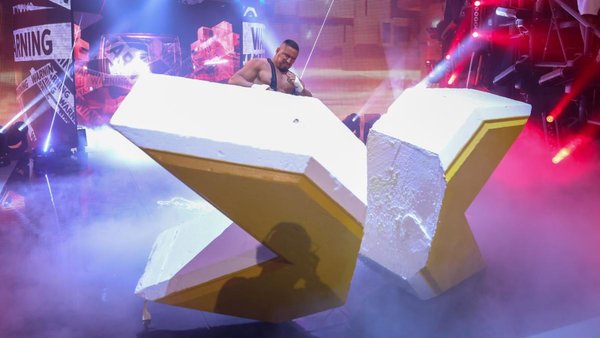 In the wake of yet another seismic week within WWE's increasingly chaotic corridors of power, it will surely go unmentioned that the company made a complete fool of one of their biggest stars in a segment designed to utilise his presence for a greater good. And this isn't even in relation to a multi-time World Champion being given "Freakin" as an actual working middle name.
No, this was the week WWE made a complete liar out of the newly-turned babyface AJ Styles.
'The Phenomenal One' was sent to NXT 2.0's New Year's Evil show to confront Grayson Waller ahead of the eventual match between the two. That half of his promo was common-or-garden WWE Content. You know the sort; babyface points out glaring foibles of the heel, heel refutes and rebukes using words and sentences nobody would in real life, babyface treats a tap-in like the greatest zinger in comedy history, heel refuses to do the job he's been paid (and shown up) to do, match booked for another time.
But what was Styles doing before? Ahead of this listless verbal joust, he was putting over NXT as a place of rich history and prestige, informed by the countless folk he's worked with who came through an illustrious and beloved system. It felt a bit weird in the moment - the 2.0 Arena is many things but prestigious isn't one of them - but it was reduced to total nonsense by the end of the show let alone the working week.
In the evening's main event Bron Breakker literally booted history in half before beating one of the brand's last stewards for the show's top prize. WWE were having their cake and farting on it too, but Vince McMahon really must think nothing's funnier than sh*t because they followed through on that messaging emphatically 24 hours later.
CONT'D...