The Rock Is Returning (... To Fast & Furious)
Hobbs & Shaw 2 immediately, please. Thank you.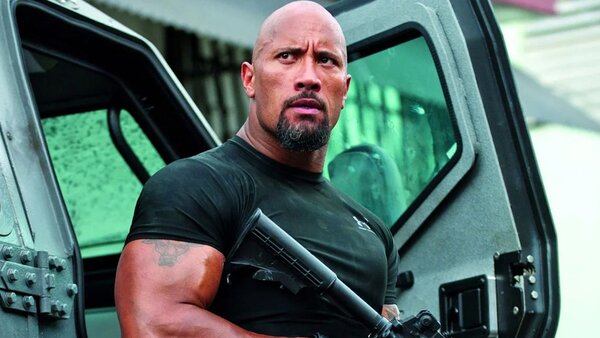 Dwayne 'The Rock' Johnson and Vin Diesel have squashed their long-running public beef - and the former WWE star is poised to return to the Fast & Furious franchise as a result.
Johnson confirmed as much via Twitter on Thursday, uploading a video attached with the following caption:-
Hope you've got your funderwear on… HOBBS IS BACK. And he just got lei'd 🌺😈 Luke Hobbs will be returning to the Fast & Furious franchise. Your reactions around the world to Hobbs' return in Fast X have blown us away 🤯🙏🏾🌍 The next Fast & Furious film you'll see the legendary lawman in will be the HOBBS movie that will serve as a fresh, new chapter & set up for FASTX: Part II Last summer Vin and I put all the past behind us. We'll lead with brotherhood and resolve - and always take care of the franchise, characters & FANS that we love. I've built my career on an " Audience First" mentality and that will always serve as my North Star ⭐️ Congratulations to my Fast Family & Universal Studios on the global success of FAST X and as always, Hobbs & @SevenBucksProd are motivated to help take the Fast franchise to new and exciting places for fans worldwide. "Daddy's gotta go to work" ~ HOBBS #HobbsIsBack #FastAndFurious
As well as starring, Rock will act as a Fast & Furious producer in the future, with Johnson's untitled project set to act as a bridge between the recently-released Fast X and Fast 11.
The Rock had appeared in Fast Five, Fast & Furious 6, Furious 7, The Fate of the Furious, and Fast & Furious Presents: Hobbs & Shaw prior to the fallout with Diesel, which came as a consequence of Johnson's exit from the franchise.