The Rock Reveals His Wrestling Mount Rushmore
The Great One reveals who makes the cut for his Mount Rushmore of professional wrestling.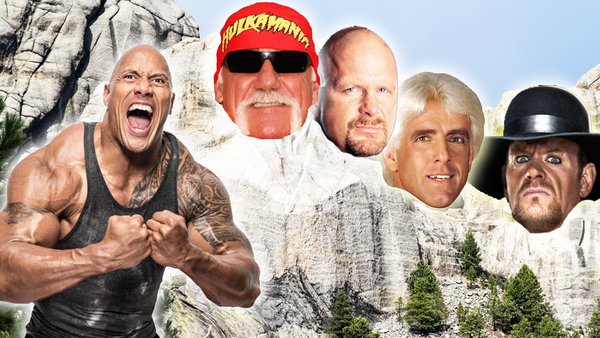 Responding to a Twitter question from FITE TV, The Rock has commented on who makes his Mount Rushmore of professional wrestling.
This has long been a hot topic of discussion for wrestling fans and journalists alike, with the Great One's comments coming hot on the heels of The Undertaker recently revealing his own personal Mount Rushmore.
For The Rock, he stated how Hulk Hogan, Steve Austin and Ric Flair would definitely make the cut for him, with the fourth spot being a three-way tie between 'Taker, Pat Patterson and Jackie Fargo - and Rocky and Dusty Rhodes on the back of the mountain, dropping elbows.
Always one of my fav pro wrestling questions ⛰⭐️

Hulk Hogan Steve Austin Ric Flair * 4th spot is a three way tie *Undertaker Pat PattersonJackie Fargo Dusty & myself are the back of Mt Rushmore droppin' devastating elbows baby 💪🏾😉#peopleselbow #bionicelbow https://t.co/CbsvPPf71v

— Dwayne Johnson (@TheRock) December 1, 2021
In case you missed, The Undertaker appeared on Kevin Hart's Cold as Balls show last week and offered up Andre the Giant, Steve Austin, Shawn Michaels and The Rock as his choice for a Mount Rushmore of wrestling.
While he's recently ruled out returning to WWE in time for next year's WrestleMania 38, there has been plentiful rumblings across the past few months that The Rock could be set to face Roman Reigns at some point down the line. Once 'Mania 38 was seemingly ruled out, fans are now speculating that the two cousins could square off at WrestleMania 39 in 2023.
Of course, any such return - be it a one-off or for a few weeks or months - is dependant on Dwayne Johnson's intense schedule.
Create Content and Get Paid
---