The Rock To Make Huge UFC Announcement This Friday
What news does 'The Great One' have up his sleeve?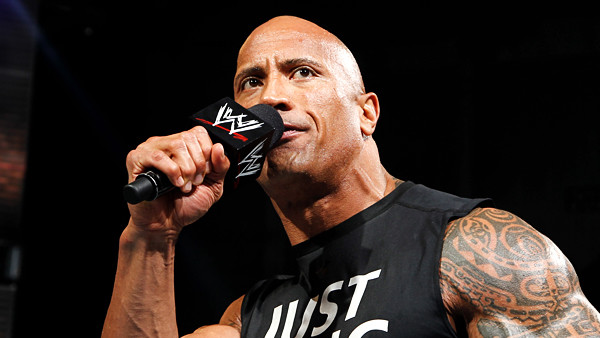 Dwayne 'The Rock' Johnson will be in the house for this week's UFC 244 pay-per-view at Madison Square Garden, and it looks like he'll play a post-fight role in the night's blockbuster Nate Diaz vs. Jorge Masvidal main event.
As confirmed by 'The Great One' himself during an Instagram live stream yesterday, Rocky will be on-hand to place the UFC's new Baddest Motherf*cker championship belt (yes, that is a real thing) around the winner's waist, having previously promised to do so on Twitter:-
On top of this, The Rock will be present at the official UFC 244 pre-show press conference this coming Friday, claiming that he wants to announce "something that I wanted to tell the UFC fans and MMA community first."
This almost certainly isn't a mixed martial arts fight. Such rumours spread shortly after Rock's Instagram stream, but it's hard to see a highly-paid Hollywood megastar taking that leap, and the Wrestling Observer have since confirmed that the announcement probably won't have anything to do with fighting.
The Rock's press conference announcement will come one day after former UFC Heavyweight Champion Cain Velasquez's Crown Jewel clash with Brock Lesnar, continuing this week's MMA/wrestling crossover theme.
Create Content and Get Paid
---