The True Significance Of Big E Defeating Bobby Lashley For The WWE Championship
Historical meat slapping from the New Day man and NEW WWE Champion.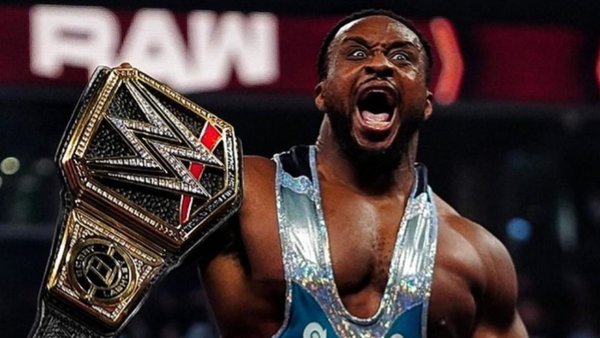 As you'll already be aware, big congratulations are in order.
After cashing in his Money in the Bank briefcase on Bobby Lashley, Big E has officially become the 54th wrestler to hold the WWE Championship. As a member of one of WWE's most popular acts The New Day, (as well as being held in extremely high regard by the fans), this would be a momentous occasion regardless of historical context.
Of those 54 men to hold the gold, Big E is only the fourth in company history to be African-American, following in the footsteps of Dwayne 'The Rock' Johnson, his stablemate and real life best friend Kofi Kingston, and of course, the man he beat, Bobby Lashley. However, last night marked the first time in company history where the WWE Championship changed hands from one black wrestler to another.
The Rock defeated Booker T for the WCW World Heavyweight Championship during the Invasion angle, but given WWE's viewpoint of that title and especially the company it represented, it's a far cry from the importance of this event. Never before has WWE's most historic championship been passed between two black wrestlers.
And miraculously, a company infamous for jumping the shark just to create a "WWE moment" managed to make it authentic. Sure, Big E's cash-in trigger was almost definitely pulled because of All Elite Wrestling's competitive demo ratings, but Big E had been teasing this for weeks on end regardless. Laughing at Paul Heyman on Friday turned to calling his shot over Twitter on Monday - it still felt natural.
WWE has often felt desperate to get with the times and keep up with the ever-progressing landscape of society, but last night was a step in the best direction possible.
From all of us at WhatCulture, sincere congratulations, Big E. Keep being a big meaty man, slapping other meat. You beautifully weird specimen, you.
WWE Quiz - Which New Day Member Was It?
1. Which New Day Member Was The Second Ever NXT Champion?
Create Content and Get Paid
---