The Ultimate Brutus 'The Barber' Beefcake Quiz
You heard us.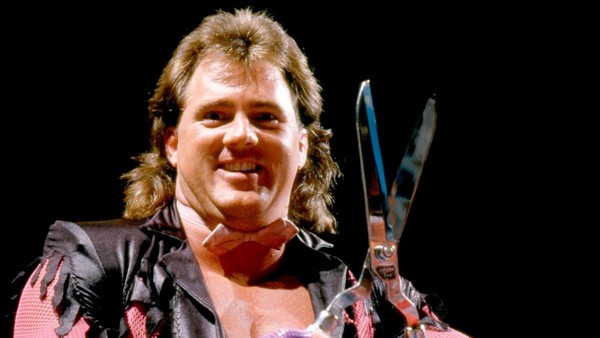 When wrestlers look back upon their long and storied careers, there's usually a specific moment that can point to that just about summarised their entire time in the squared circle. As these incidents go, being able to say that Hulk Hogan inducted you into the WWE Hall of Fame is a pretty good one.
While Brutus 'The Barber' Beefcake might not be the first name out of people's mouths when the topic of all-time legends comes around, he's nonetheless an icon of the industry. Across a near 40-year career the man worked all over the globe and was responsible for one of the most memorable WWF gimmicks, in an entire era of memorable WWF gimmicks.
His Barber Shop sketches became as important a part of company broadcasting as Piper's Pit before them the King's Court afterward. Thanks to a certain incident between Shawn Michaels and Mart Janetty, it'll be immortalised forever in clip shows and network retrospectives.
While his time in the company might not have yielded an eye-catching series of title reigns, his singles, tag and promo work ensure's his place in both WWE history and the hearts of 80s wrestling fans alike. But just how much do you know about the man? Play our quiz to find out and, as always, find the answers at the end.
1. What Is Brutus The Barber Beefcake's Real Name?
Adam Clery
WhatCulture's Managing Editor | Previously seen in Esquire, FourFourTwo, Sabotage Times, The Set Pieces, Mundial Magazine | NUFCfans Presenter, WhatCulture Wrestling Creator, and WCPW Press Officer
See more from Adam