The Undertaker Heaps Huge Praise On AWOL WWE Star
This WWE star has "a thirst for knowledge" that's almost unmatched behind the scenes.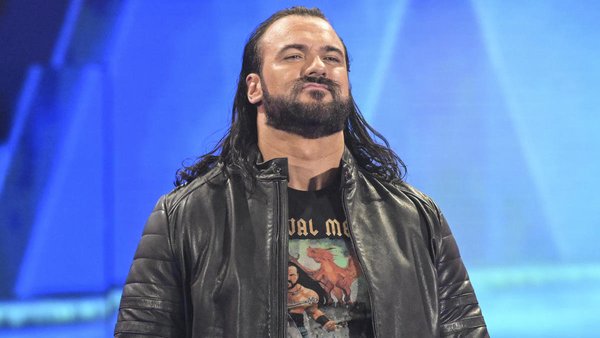 The Undertaker has lavished praise on currently-AWOL WWE star Drew McIntyre during a chat with The Scottish Sun.
The 'Deadman' was promoting his upcoming one-man stage shows with the news outlet when he paused to credit McIntyre's "thirst for knowledge". In an interesting moment, 'Taker also suggested some in WWE only approach him backstage so they can "say they talked to me".
He described those conversations as "lip service", and the icon is used to that sort of thing by now. That's why he enjoys talking to Drew though - the big Scot asks 'Taker "some of the most legitimate questions on how to improve", and always has.
The Undertaker loves that about McIntyre.
Drew is currently off TV and negotiating terms on a possible contract extension with WWE. The rumour mill says there are creative snags that must be ironed out before McIntyre is willing to put pen to paper on a brand new deal.
Regardless of whether he stays put in WWE or not, 'Taker believes Drew will be "on top for a long time". Why? Well, that aforementioned "thirst for knowledge" is almost unmatched.