The Undertaker Reveals His WWE Mount Rushmore
WWE icon The Undertaker named four legendary names who belong on his Mt. Rushmore.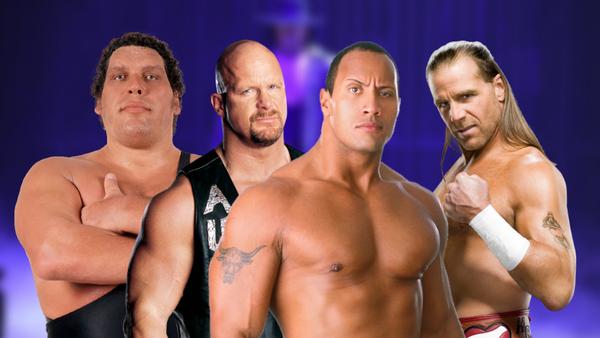 That's quite the Survivor Series team!
The Undertaker revealed his own personal WWE Mount Rushmore during an appearance on Kevin Hart's 'Cold As Balls' show. Rather modestly, the icon refused to put himself on the rock face, and instead went for a literal Rock - The Rock.
Rocky wasn't named first though. In order, 'Taker went for Andre The Giant, Steve Austin, The Rock and then Shawn Michaels. Interestingly enough, he hesitated slightly before naming that last one; it's unlikely that the 'Deadman' doesn't think Shawn belonged on there. It's probably more likely that he was just trying to thrash things out in his mind.
Hulk Hogan (other than 'Taker himself) is perhaps the most notable absentee from the list.
It's difficult to argue with the man's picks though, and there's obviously a personal touch to each choice. Andre was an inspirational big man who paved the way for other giants, Austin was the biggest draw of his generation (if not ever), The Rock has gone on to become a Hollywood megastar and Michaels was one of 'Taker's best opponents.
What do you think about The Undertaker's Mount Rushmore? Would you put anybody else on there instead?
Create Content and Get Paid
---