The Undertaker Teases 'Big Evil' WWE Return
'The Deadman' character has fought his last battle...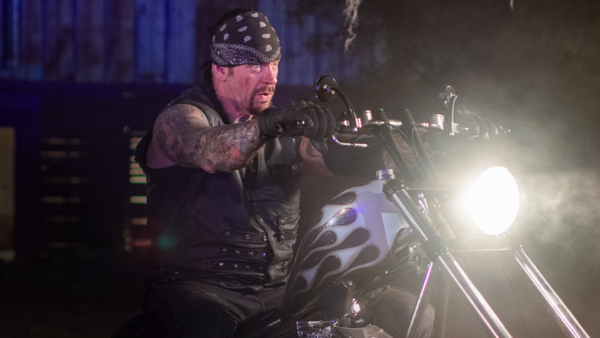 The Undertaker stated on WWE's amazing 'Last Ride' documentary series that his appearance at WrestleMania 36 was an amalgamation of every major period of his career. That included the classic 'Deadman', his 'American Bad Ass' and 'Big Evil' incarnations.
You can forget the first two.
During a fan Q&A with IGN, 'Taker said that he'd be much more likely to return as the latter than as the supernatural zombie or engine-revving biker. It seems that he's really keen to explore a bit more of the 'Big Evil' persona in the future.
The biggest takeaway from all this is that the legend seemed to suggest he wasn't actually retiring from WWE at all. That, you're probably aware, goes against his definitive comments at the end of the Network doc. Could it only be a matter of time before The Undertaker is back on WWE screens?
If so, expect him to be a tobacco-spitting sort rather than the kind who'll make lightning bolts shoot out of his hands or ride a motorcycle.
Would you be interested in another run for 'Taker as 'Big Evil', or do you think he should let that 'Boneyard' battle with AJ Styles be his last?