The Undertaker's 10 Most Dramatic WWE Segments
The Phenom + WWE's Production Team = Sports Entertainment Gold!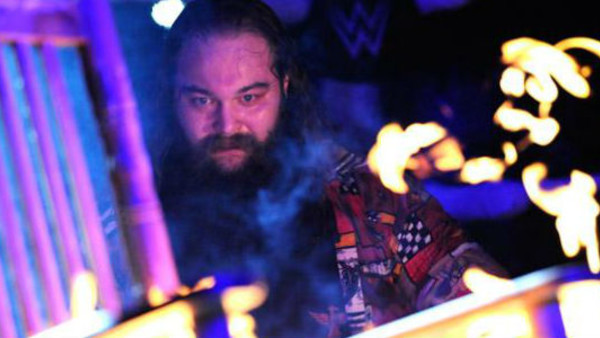 This week's Bray Wyatt segment was the perfect example of the magic that occurs whenever WWE's production team coalesces with the legendary character of The Undertaker. There are few things in sports entertainment that get a more fevered, excited reaction from the WWE Universe than a segment involving The Phenom and due to the fact that he only appears on television once or twice a year at this point, the reaction is even louder. The Undertaker is the most special of special attractions; the very pinnacle of gimmicks in the storied history of professional wrestling and when his lightning ignited Bray Wyatt's rocking chair on this past Monday's Raw, fans were left with another defining image for their memory banks. It's no secret that WWE has the best production value in wrestling, from their top of the range HD camera's to their fondness for fireworks and pyrotechnics. They have the most money of any wrestling company, and they definitely know how to use it. The Undertaker has undoubtedly benefited from WWE's excellent production over his extensive career, with this recent example being just one of many times that fans saw something unexplainable and otherworldly from the Demon Of Death Valley. The Undertaker is simply an icon, and these are the ten most dramatic segments that WWE has ever produced involving him.