The Undertaker's 14 WWE Hell In A Cell Matches Ranked From Worst To Best
Devil's Playground? More like Deadman's Yard!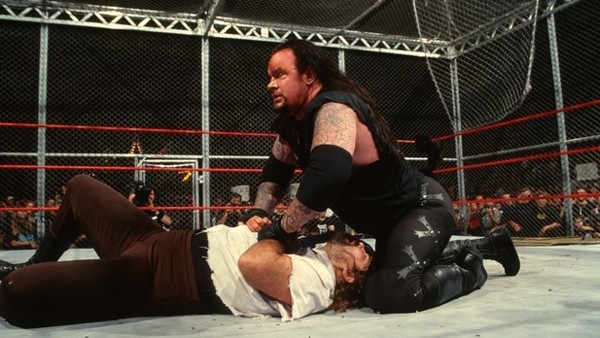 The Undertaker's recent retirement brings the apparent end of what is perhaps the greatest career in professional wrestling history. That's not a figure of speech, or an unfounded blanket statement that sounds nice: The Phenom may have just enjoyed what is, by and large, the most successful wrestling career of all time. And he had three decades worth of battles to prove it.
'The Demon of Death Valley' has given so much to WWE over the past 30 years, offering up intriguing character development, compelling angles and multiple late-career renaissances. He's a rare breed of performer in that he's given the company some of its all-time greatest wrestling matches and some of its most gimmicky moments. That's how timeless the 'Taker character is - he transcended New Generation wackiness and found his way to greatness.
One of the best things 'The Deadman' gave to us during his career was the Hell In A Cell match. Innovated during his '97 feud with Shawn Michaels, it has loomed over himr like a dark and destructive shadow just waiting for him to bring a new victim home.
With all that in mind, let's traverse through the archives of the 'Devil's Playground' and celebrate its greatest warrior as we rank all of his battles inside it.
In the words of the Phenom himself: "welcome to Hell!"
14. W/ Stone Cold Steve Austin Vs. Mankind And Kane - Raw (15 June 1998)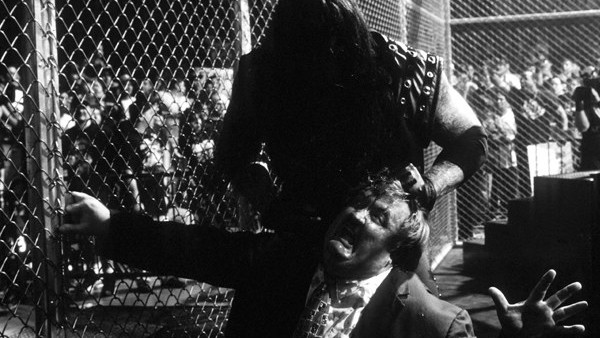 The star-studded Hell In A Cell match that never was, this was basically a 10-minute brawl that acted as a precursor to something far, far superior.
It's hard to judge the quality of this one because there wasn't any real wrestling - just Stone Cold Steve Austin taking a beatdown from Mankind and Kane and multiple Undertaker no-shows before 'The Phenom' turned up inside the cell and launched a vicious beatdown on Paul Bearer (who had locked himself inside while the action took place outside).
An entertaining, balls-to-the-wall free-for-all much like you'd expect from the Attitude Era, but a Hell In A Cell match this was not.