The Young Bucks Once Told IMPACT Wrestling They'd Make More Money On The Indies
Bruce Prichard on The Young Bucks leaving TNA - and Vince Russo not being high on them.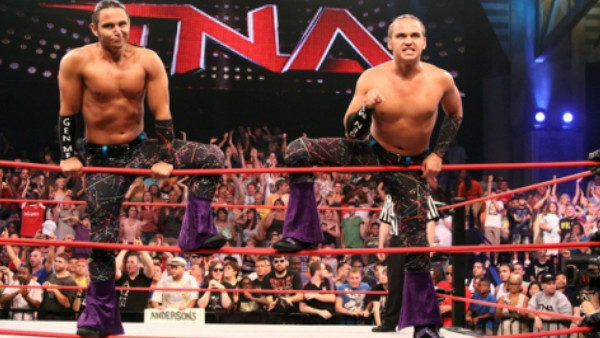 The tale of why The Young Bucks left IMPACT Wrestling in 2011 has been told before, though current WWE executive Bruce Prichard has now delivered a new perspective on the situation.
Matt and Nick Jackson had worked for IMPACT from 2009, when it was still known as TNA, until they asked to be let go. Previously, the Bucks had cited TNA's decision to split them up as evidence the promotion didn't care about, using this and their "bad deal" as motivation to depart.
Prichard confirmed on the latest episode of his Something To Wrestle With podcast that infamous pro wrestling creative Vince Russo wasn't high on the Bucks when they were in TNA. Bruce was the company's lead writer at the time, too, and when Matt and Nick asked to be let go, they told him they'd be able to make more money on the independent scene than in the company.
Said the former Brother Love (h/t WrestlingNews.co):-
"The Young Bucks, when they were in TNA came to me and said, 'We can make more on the independents.' I knew that Russo did not have anything for them and was not high on them. They told me they can make more on the independents and I said, 'Man, go make more on the independents.' They said, 'Can we have our release?' I said, 'Yes, right now you can have your release."
The move eventually paid off for the Bucks, who became global wrestling stars on the back of hard work not only on the independent scene, but in such companies as ROH and NJPW as well, resulting, eventually, in AEW's creation.
The Jacksons have served as AEW Executive Vice Presidents since the company's 2019 inception. As disruptive as their IMPACT run was to their careers, they technically returned to the company as a one-off in June 2021, interfering on stablemate Kenny Omega's behalf in an IMPACT World Championship match with Moose.
Create Content and Get Paid
---