These Former Knockouts Nearly Returned To IMPACT Wrestling
Kiera Hogan and Tasha Steelz almost had different title challengers...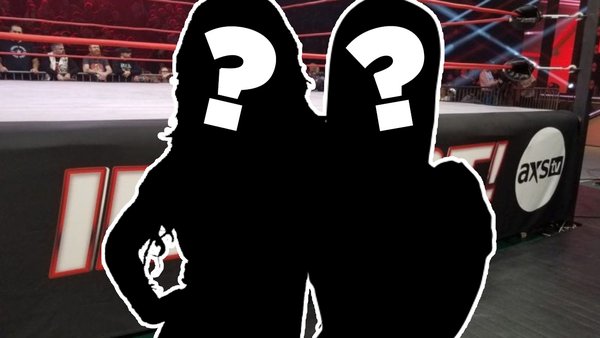 Fire N Flava, the combination of Kiera Hogan and Tasha Steelz, played a crucial role in the rebuilding of IMPACT Wrestling's knockouts tag team division, being two-time Knockouts Tag Team Champion since the titles were reinstated at January's Hard To Kill pay-per-view.
A pitch reportedly saw the Beautiful People duo of Angelina Love and Velvet Sky set for an IMPACT return to challenge Hogan and Steelz for the titles, but unfortunately, this never came to fruition.
Tommy Dreamer revealed the news to Tasha on his House of Hardcore podcast (h/t Fightful for the transcription):
"With you and Kiera, I'll tell you this, there was a pitch to bring back The Beautiful People to go against you guys. It didn't work out. There was contract stuff involved and a lot of other stuff, but it was being discussed. If people only knew half the stuff being discussed right now about what talent to bring in, what talent you shouldn't bring in. The behind the scenes of pro wrestling is amazing. Anyway, that was probably one of the biggest acts that IMPACT has ever had from TNA to IMPACT and one of the highest rated segments of all time. Those two women always brought it. That would have been an interesting feud in the 'what if?' category."
Together, Love and Sky were faces of the knockouts division in the late 2000s and early 2010s, with eight Knockouts Title reign between them, though they were never the Knockouts Tag Team Champions together. Sky held the titles with Madison Rayne and Lacey Von Erich, while Love was co-champion with Winter.
It's unknown when, exactly, the match was planned for, though you'd assume either the Rebellion or Slammiversary pay-per-view.
Fire N Flava disbanded in early August when the debuting Savannah Evans laid out the departing Hogan, forming an alliance of her own with Tasha Steelz. Kiera now resides in All Elite Wrestling, but the company is yet to formally announce her official signing.
Create Content and Get Paid
---