THIS AEW Star Reveals WWE Contacted Him After AEW Contract Offer
Having been in the business since 2004, WWE only reached out to this talent once AEW got serious.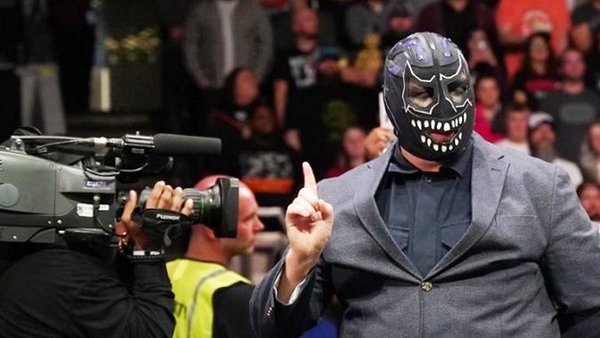 During a recent appearance on Talk Is Jericho, Evil Uno revealed how WWE only ever reached out to him after AEW had put a contract offer on the table for Uno and Stu Grayson's Super Smash Brothers tandem.
When asked by Chris Jericho whether the team had ever had any contract with WWE over the years, Evil Uno explained:
"Surprisingly enough, the only tryout offer I got was once I was offered a contract here [AEW]. I never seeked for it either. In my first, I'd say, nine years I just thought it was an impossible feat, because I wasn't ginormous, I'm a little masked guy who's a video game character, and I'm from Canada. So in my mind, I was like, 'That's not even my goal' because I had instilled in my brain as a kid that I'm a kid and I can't get there."
In some ways, this situation mirrors that of several other current AEW stars, where WWE was quick to show interest once there was a chance that a talent was about to become #All Elite. In particular, Powerhouse Hobbs has spoken openly about how the same thing happened to him – and that he swiftly told WWE to go f**k themselves when they reached out to him shortly after he made his AEW debut.
From Player Uno and Stupefied/Player Dos as the Super Smash Brothers, Evil Uno and Stu Grayson would make their surprise AEW debut at Double or Nothing 2019 - the company's inaugural PPV - and kickstart the Dark Order.