This Current WWE Star Created ROH's Original Logo
Ring Of Honor history owes this current WWE wrestler - he sketched the first logo!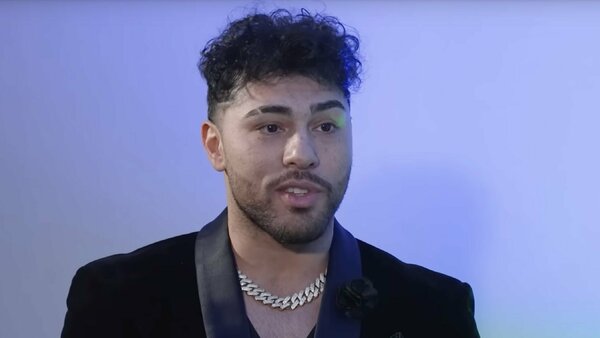 Current WWE star and Legado del Fantasma/LWO member Joaquin Wilde has revealed that he actually created the original Ring Of Honor logo way back in 2001/2002.
Wilde told Ryan Satin on 'Out Of Character' that he entered a competition to produce a logo worthy of the company's startup, and he ended up winning it. Joaquin's younger brother was obsessed with graphic design and Photoshop growing up, so Wilde also enlisted him to work his magic.
The siblings sent both creations in, but it was Joaquin's that ROH top brass really liked the most. So, they stuck the logo on promotional branding for Ring Of Honor's launch without changing a thing - they didn't tidy it up or smooth things out. The logo Wilde created was the one ROH used.
They've since changed it several times over the years.
ROH is currently owned by AEW boss Tony Khan, and is still going strong more than 20 years after launch. Wilde didn't know then that ROH would have such a huge impact on modern pro wrestling's in-ring style, or that he'd even win the contest at all.