This Ex-WWE Man Just Questioned Logan Paul's Passion For Wrestling
A former WWE star isn't so sure that Logan Paul is cut out for pro wrestling.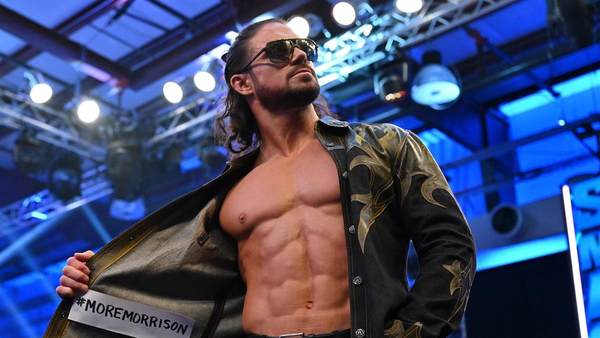 Former WWE star John Morrison has publicly questioned whether or not Logan Paul has it in him to become a full-time pro wrestler.
Morrison told Chris Van Vliet's 'Insight' show that he didn't have much sympathy for LP when news broke that the celeb-turned-WWE man had suffered injuries during his celebrated match vs. Roman Reigns at Crown Jewel in Saudi Arabia last November.
It was reported shortly after the event that Logan had suffered a torn meniscus, MCL, and ACL, but he'd actually sprained both his meniscus and MCL instead. Morrison's reaction to all of this? "Man, poor guy!". This clearly-facetious remark came when JoMo realised that Paul had suffered "just kind of a sore knee".
Ouch.
John went on to say that "a lot of people are acting like [LP is] God's gift", but he's less-than-convinced after just three WWE matches. It's worth saying that Paul earned rave reviews for performances at WrestleMania 38, SummerSlam 2002 and again at Crown Jewel.
Morrison wants to pause the praise until Logan has worked a few more bouts though, and he reckons the celeb should be talking about wrestling a lot more than he currently does.