This Famous WWE Name Almost Became "Bobby Heenan Jr"
WWE nearly repackaged someone well-known as Bobby Heenan's storyline son.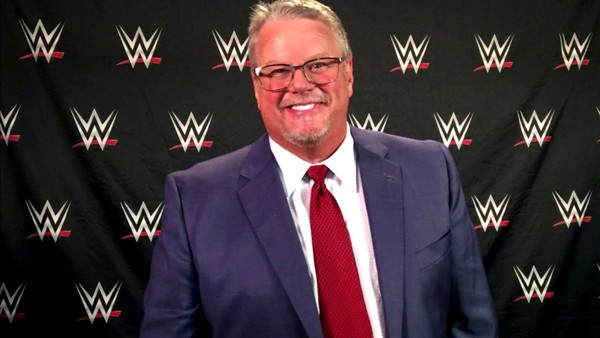 WWE came close to repackaging Bruce Prichard as "Bobby Heenan Jr".
The one-time Brother Love and current company lieutenant revealed on his podcast that would've assumed that name in 1992 and become Ric Flair's manager. Why? Well, Flair's then-manager Bobby Heenan was having a tough time keeping up with the 'Nature Boy' on the road.
Prichard was going to get his hair done like Heenan and start dressing in outfits that WWF fans would recognise. Then, he'd reveal himself to be Bobby's kayfabe son and begin calling himself "Bobby Heenan Jr". It was Vince McMahon who eventually pulled the plug on this idea in the end.
Bruce was pretty relieved about that.
The whole thing came about because several folks had remarked that Bruce looked like Bobby's kid. In fact, they'd been asked countless times when touring if they were related. Someone on the writing staff thought it'd be fun to capitalise on that and give Heenan a reprieve from Flair's party boy antics at the same time.
McMahon, however, didn't really like the concept and wanted to keep Bobby (the real deal version) by Ric's side for as long as possible.
Create Content and Get Paid
---