This Logan Paul Statement Will P*ss Off WWE Fans
Logan Paul knows exactly which buttons to press; talks potentially re-signing with WWE.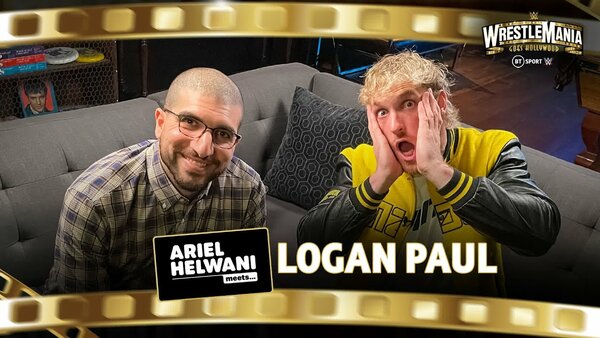 Logan Paul knows exactly how to p*ss off WWE and pro wrestling fans during media appearances.
The wrestling rookie told Ariel Helwani (who was interviewing LP for BT Sport) that the company "would be silly" not to bend over backwards and re-sign him to a new one-year contract. Of course, Paul was playing up to his heel character, and elaborated by saying he's "a good employee" but won't entertain inking a longer-term deal with WWE.
Why? Well, Logan has discussed this with his manager, and says he isn't sure where he'll be career-wise 12 months from now. So, he doesn't really want to commit and waste anybody's time (including his own). However, he is very proud of what he's achieved thus far, and is in "a unique position where [he] can create memories that last a lifetime for viewers".
You can just feel the seethe coming from some quarters on Twitter about statements like that.
Continuing to push buttons, Paul described himself as "a full-time or almost full-time wrestler", then called his contributions to WWE "significant". Yep, many will be rather ticked off by this bravado!