This Wrestler Was Paid By AEW & WWE "At The Same Time"
Vince McMahon and Tony Khan forked over cash for this man at the same time.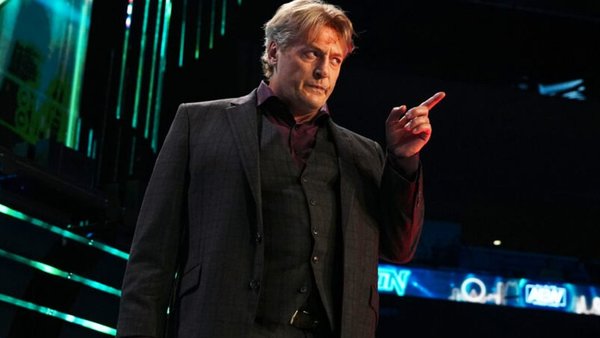 William Regal was still being paid by WWE when he debuted on AEW TV in March 2022.
The Brit, who is set for a stunning return to the company under old pal Triple H, told ITR that Vince McMahon continued paying him until his WWE talent contract lapsed in April. That, he claims, makes him the only worker to be paid by WWE and AEW at the same time.
Regal will be eternally grateful to McMahon for that show of friendship - he's not sure it was one Vince had to make, because he could've tried to tamper with William's All Elite debut by flexing some sort of last-minute non-compete clause.
McMahon didn't though, and Regal believes the fact he'd be working with Bryan Danielson had something to do with that. He added that Vince always had a lot of time for the ex-Daniel Bryan, and gave him his blessing to enjoy working with the former WWE Champ over in AEW.
Together, Bryan and Regal helped form the Blackpool Combat Club with Jon Moxley. They'd soon add Wheeler Yuta and Claudio Castagnoli to the faction before William's departure.