This WWE Legend Produced Ric Flair's Last Match
Get uncomfortable during Ric Flair's final match? Blame this WWE Hall Of Famer.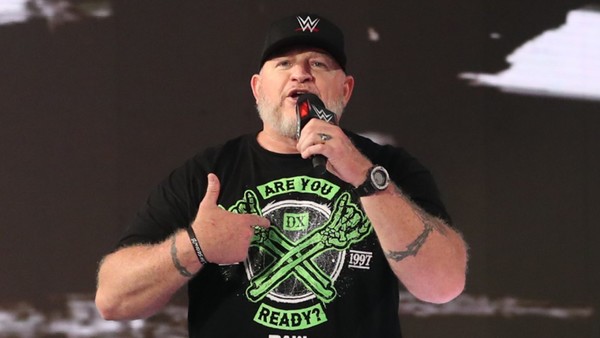 WWE Hall Of Famer Road Dogg was one of the producers in charge of ensuring Ric Flair's final match was as good as it could possibly be last weekend.
Dogg told listeners tuning into his new podcast that he "loved" working on the tag bout (Flair and Andrade El Idolo vs. Jeff Jarrett and Jay Lethal) and thought it "banged on all cylinders" come crunch time - some fans online shared thoughts that Flair's final bout was uncomfortable to watch.
The one-time Roadie doesn't necessarily agree with that, but then...he was close to the action and partly responsible for how it looked on camera.
In particular, the former WWE star and producer said he "loves finding the shot you need to tell the story and getting that shot on television to the viewer". That's become his passion, and it's something he says he could do for "10 hours a day".
It remains to be seen if this will actually be Ric's final match as an active wrestler. Some in the wrasslin' community believe he'll be back for more if his body is willing and able.
Create Content and Get Paid
---