This WWE Star Almost "Gave Up" Before His Main Roster Call
A current WWE Raw wrestler nearly waved goodbye to pro wrestling altogether.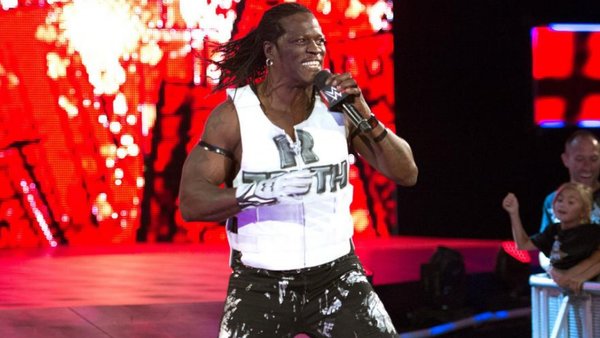 R-Truth has admitted that he was ready to "give up" on pro wrestling completely before being called up to WWE's main roster.
The 49-year old told the 'Battleground' podcast he was toiling in Memphis developmental when Road Dogg randomly attended a show in late-2000. Ex-DX member Dogg saw Truth (who was going by the name K-Kwik back then) rapping on his way to the ring, and he was impressed.
Backstage, Road Dogg pulled Truth aside and asked if he'd like to be his tag-team partner going forwards. The future 24/7 Title stalwart was a bit confused by this at first - Truth thought that Dogg meant he was being demoted to developmental. It took a minute before he realised that his new main roster pal was planning to pitch them as a double act on Raw and SmackDown.
Once the penny dropped, Truth was all in.
He went from questioning his wrestling future to working on WWE's biggest shows almost overnight. During the interview, Truth also said that he wanted to see more of his young child at the time. He was pig sick of driving 10 hour trips for sh*t payoffs too.