This WWE Star DIDN'T KNOW He'd Been Moved To SmackDown
Nobody told this former Raw wrestler that he'd been traded to SmackDown.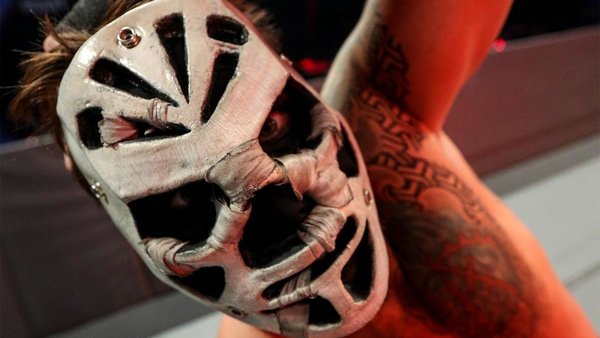 Spare a thought for Slapjack.
The former Retribution member reportedly didn't know that WWE had moved him over from Raw to SmackDown this past April. Fightful Select revealed this news, and said Slapjack was left totally in the dark about his brand switch.
Oops.
WWE traded him over to Friday nights shortly after WrestleMania 37, but nobody thought to tell the poor guy. So, as a result, Slapjack was scratching his head when someone finally explained that he was supposed to be on SmackDown - he'd been appearing on roster sheets and "depth charts" for months without having a clue.
A few other wrestlers apparently had to pull Slapjack aside and help him sort out his jump from Raw to SmackDown, which is pretty embarrassing; not for the wrestler, for WWE. The masked man isn't a mind-reader, after all.
Slapjack worked a dark match opposite Karrion Kross before the 25 June SmackDown taping. He was also involved in a dark Battle Royal during the 16 July taping, but hasn't really been spotted on television since 'Mania time.
The poor sod didn't even know what show he belonged to.
Create Content and Get Paid
---