Tito Ortiz's Win Over Alberto El Patron Overturned To A No-Decision
The battle of MMA versus pro wrestling has come to a controversial end.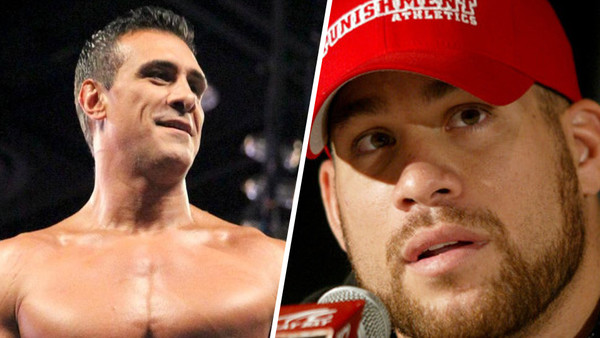 When Tito Ortiz defeated the former WWE superstar Alberto Del Rio via submission in the first round of their bout in December of last year, he recorded his 21st career win. However, the Texas Department of Licensing and Regulation announced yesterday that the official decision has been overturned to a 'no decision' pending further investigation.
A spokesperson from the TDLR commented that "The results of the fight were changed pending further investigation," but didn't specify the reasons for the decision at this time.
There's no indication exactly why the result was overturned but the fact that the commission decided to overturn the decision before concluding the investigation, lends credence to the theory that something significant has been revealed.
The Ortiz versus El Patron bout was the first pay-per-view offering from MMA promotion Combate Americas, with the former UFC Light Heavyweight Champion completely dominating his opponent and securing a rear naked choke at 3:10 of the first round.
The fight marked the first appearance in MMA for El Patron in nearly 10 years, with his MMA record now standing at 9-5-1.
In the immediate aftermath of the news, MMA personality Chael Sonnen took to twitter to share his theories on why the result has been overturned.
Create Content and Get Paid
---