TNA Inducting Referee Earl Hebner In Hall Of Fame
Wrestling's most famous referee will be honoured by TNA Wrestling.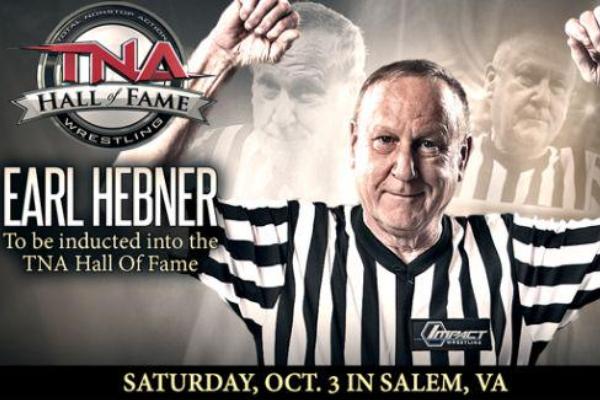 TNA Wrestling will induct referee Earl Hebner into their Hall of Fame on Saturday, October 3 in Salem, Virginia. It's a show that won't be televised, but Hebner is a Virginia native, so it's a way to honour him in his home state. The following night is TNA's Bound For Glory PPV, so there's a chance they may film some of it and show it during the broadcast. Hebner commented on the honour in a press release issued by TNA:
"€œWhen I received the call from John Gaburick (TNA€™s Executive Vice President of Television and Talent Relations) and he told me I am being inducted into the TNA Hall of Fame, I was stunned and my eyes welled up with tears. I€™ve been working for 37 years for this incredible honor. It is rare for a referee in any sport to be recognized in this way, and I am proud TNA is recognizing me as the first referee to ever be inducted into a professional wrestling Hall of Fame.€
The most famous match that Hebner refereed was at Survivor Series 1997. Hebner famously called for the bell even though Shawn Michaels had barely applied the Sharpshooter on Bret Hart and the Hitman obviously didn't tap out. Hebner was just following the orders from his boss Vince McMahon, who instructed Hebner to call for the bell. Moments later, Hebner got out of the ring and left in a car because he feared that Hart may attack him. https://www.youtube.com/watch?v=rz7_uC8fV90 After getting fired from WWE in 2005 for selling merchandise without permission, he went to TNA in 2006 and has been there ever since. The previous inductees in TNA's Hall of Fame were Sting, Kurt Angle, Team 3D (Bully Ray & Brother Devon) and Jeff Jarrett earlier this year.