TNA: Major Announcement Regarding Bound For Glory 2014
Details about TNA's trip overseas in October.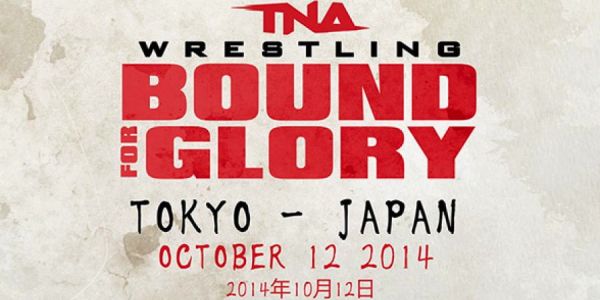 Earlier this week, it was announced that Dixie Carter -- the president of TNA Wrestling -- and Keiji Mutoh -- the founder of Japan€™s Wrestle-1 promotion -- would hold a press conference in New York City prior to the Impact television tapings. On Wednesday, June 25th inside NYC€™s historic Manhattan Center, Carter and Mutoh announced that this year€™s Bound for Glory pay-per-view will take place in Tokyo, Japan at the famous Korakuen Hall. This will be the first time TNA will hold a live pay-per-view outside of the United States. The company had previously taped two One Night Only on-demand events overseas -- Joker€™s Wild 2 from the UK and Global Impact Japan from Tokyo. Bound for Glory, however, is not just a one-off pay-per-view. Rather, it is TNA€™s equivalent of WrestleMania -- their largest event of the year. Furthermore, the 2014 event will be the show€™s 10th edition. This is a huge move for TNA, and it shows that their working relationship with Mutoh€™s Wrestle-1 promotion is beginning to potentially bear fruit. Additionally, Korakuen Hall is a very prestigious and well-known building for professional wrestling. Being able to potentially seat about 2,000 fans inside, it op in April of 1962 and was originally used to house the boxing matches for the 1964 Summer Olympics. Soon after, puroresu began to invade the structure and has continued to take place there ever since. Korakuen Hall has the distinction of holding events by every wrestling promotion in Japan€™s history and is often referred to as Japan€™s Madison Square Garden.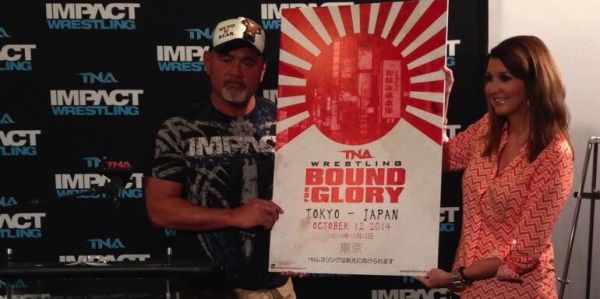 In all, this seems to be a huge opportunity for TNA to gain some larger recognition, both in Japan and the United States. As well, it shows continued growth and strengthening of the relationship between the company and Japan€™s Wrestle-1. Korakuen Hall and the city of Tokyo hold a lot of honor and prestige in the wrestling world -- TNA is surely hoping some of that will rub off on the company and its stars. Only time will tell what is to come of this move by TNA and if it will be truly beneficial to the company. For the time being, however, TNA has garnered some attention at home as well as in Japan for this announcement -- one which has fans on both sides of the globe excited to tune in on October 12th to witness the first international edition of Bound for Glory. What are your thoughts on TNA€™s most recent announcement? Share them with us by leaving a comment below.
We need more writers about TNA Bound For Glory! Get started below...
Create Content and Get Paid
---
Douglas Scarpa
Douglas Scarpa is a freelance writer, independent filmmaker, art school graduate, and pro wrestling aficionado -- all of which mean he is in financial ruin. He has no backup plan to speak of, yet maintains his abnormally high spirits. If he had only listened to the scorn of his childhood teachers, he wouldn't be in this situation.
See more from Douglas