TNA Star Eric Young Tells Fans "Go F*** Yourself" After Slammiversary
A long time TNA wrestler shares some frustrations on Twitter.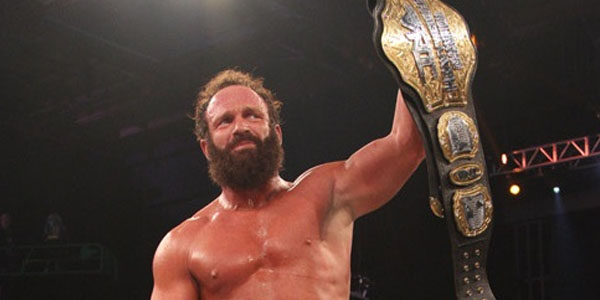 TNA Wrestler Eric Young was part of the Slammiversary main event on Sunday night and after the show he took to Twitter to fire off an expletive-filled tweet.
Real world!!! If you watched €#€ŽSlammiversary2015€ and didn't like it GO F**K YOURSELF €#€ŽProWrestling€ €#€Žproud€ €#€Ž5thday€ €#€Žagame€ €#€Žteameffort€
Young ended up deleting the tweet about a half hour later and then posted a censored version of it. https://twitter.com/TheEricYoung/status/615366488141094912 https://twitter.com/TheEricYoung/status/615365294341500928 Young also responded to a fan that said he wanted TNA to go out of business. He makes a good point because wrestling fans shouldn't want the company to die, but his choice of words could have been better. https://twitter.com/TheEricYoung/status/615367829601320960 It's easy to understand why Young is so passionate about the subject because he's been with TNA for 13 years, won every title there is to win in the company (except the title that debuted on Sunday) and really made a name for himself there. He's also re-invented himself as an aggressive heel after being a comedic babyface for so many years. While Young may feel justified in what he originally said because he's tired of the negativity, there's really no reason to go off on people like that. TNA Wrestling should do a better job of coaching their talents about what is or isn't acceptable on social media. Telling fans to "F*** Off" is a terrible way to promote your product. Young is still a great performer that has done a lot of good in his career, but it's a bad thing to insult fans especially at a time when the future of the company is in doubt.
Create Content and Get Paid
---